FOR PROFESSIONALS
WHO SAVE LIVES
Your First Choice Supplier of Rescue Manikins and Training Equipment
Welcome to the ALG Safety Blog
Here you will find interesting content about Ruth Lee Training Manikins, split into the sectors we work with. From fire and rescue, technical rescue and water rescue, to manual handling training in the healthcare industry and lifeguard training in pools or at the beach, we are proud to supply manikins suited to the specific needs of your team.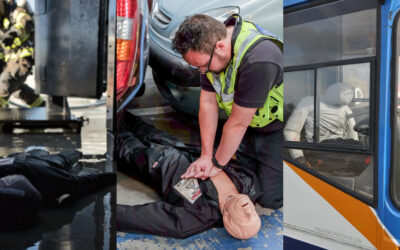 The most effective training simulates different scenarios as realistically as possible.
Training manikins can greatly enhance your rescue scenarios. There is less risk involved and they won't complain if left unattended for long periods of time. You can also learn through repetition and mistake – often key to improving skills. Choosing the right size, weight and type of manikin to use is one of the keys to effective training.